Practical Feng Shui Course
Feng Shui has existed for hundreds of years and were used by emperors and the rich to enhance their lives and gain advantages in society. Both a science and an art, practical Feng Shui is about tapping the right Qi (energy flow) to impove a person's life through analysis and adjustments of the surrounding environment. In this course, you will learn how to harness the right Qi and make full use of it in your daily life.

This is a core foundation course that will open you towards the art of Feng Shui, focusing on fundamental theories and common terms. With this course, you will be equipped with essential knowledge such as:
Date Selection Course
Date selection is one of the key elements of Feng Shui practices. It is the element that links the Heavenly Luck and the Earthly Luck to the Human Luck, for achievements, prosperity, harmony and healthy living. Feng Shui can only be successfully implemented with the right date and time selected.

In this comprehensive course, be prepared to master one of the most sophisticated and accurate date selection method to determine the exact time frame for achieving the optimal level of Qi. Key knowledge includes:
Xuan Kong Da Gua
Xuan Kong 64 Hexagrams is the advance level of Practical Feng Shui. It refers to the hidden secrets behind these hexagrams.

With the use of Xuan Kong 64 Hexagrams, the Feng Shui implemented will be of a much higher refinement. Combined with the right date selection, one can be assured of quick and effective results.

This course is the key to integrate the Heavenly Qi and Earthly Qi to enhance the Human Qi and obtain results in the practice of San Yuan Xuan Kong Feng Shui. Through this course you will learn about:
Er Zhai Shi Yan
Taking this course will bring your Feng Shui knowledge and skills to the next level. This classic text was written in 1927 by You Xi Ying and Rong Bo Yun. Both whom learnt Xuan Kong Feng Shui based on Wu Chang lineage.

Rong Bo Yun, with a wealthy background, went on a mission to verify Feng Shui theories and put them to the test. He therefore travelled around the Zhe Jiang province and practically tested the theories on real people and verified the events that occurred. Together with You Xi Ying, they compiled their case studies into this treasured text. This case studies filled text is a must learn for any serious Feng Shui Practitioner.

Preview of cases:
Zhai Yun Xin An
While Er Zhai Shi Yan contains case studies on landed houses, shops and the suburbs, Zhai Yun Xin An focuses on apartments, high rise buildings, commerical premises, etc. The study of landforms is also discussed in detail with various case studies from countries like Malaysia, Singapore and Indonesia. These case studies were conducted and compiled by traditional Feng Shui Masters.

This course is important for any Feng Shui Practitioner who wants to learn and understand real-life Feng Shui applications in a modern city environment.

Preview of cases:
Qi Men Dun Jia
San Yuan Qi Men Dun Jia is the advance level of Xuan Kong Date Selection and the highest level of knowledge attainable in San Yuan Feng Shui.

Here the date selected will be further refined and enhanced to solely fit each of the 64 Hexagrams. Combined with the application of Xuan Kong 64 Hexagrams, the Feng Shui implemented can be expected to yield results within just days.

Practitioners who learn this course will also be able to predict special phenomenon that will occur together with the date selected. For example, birds flying overhead or a person walking pass reading a book.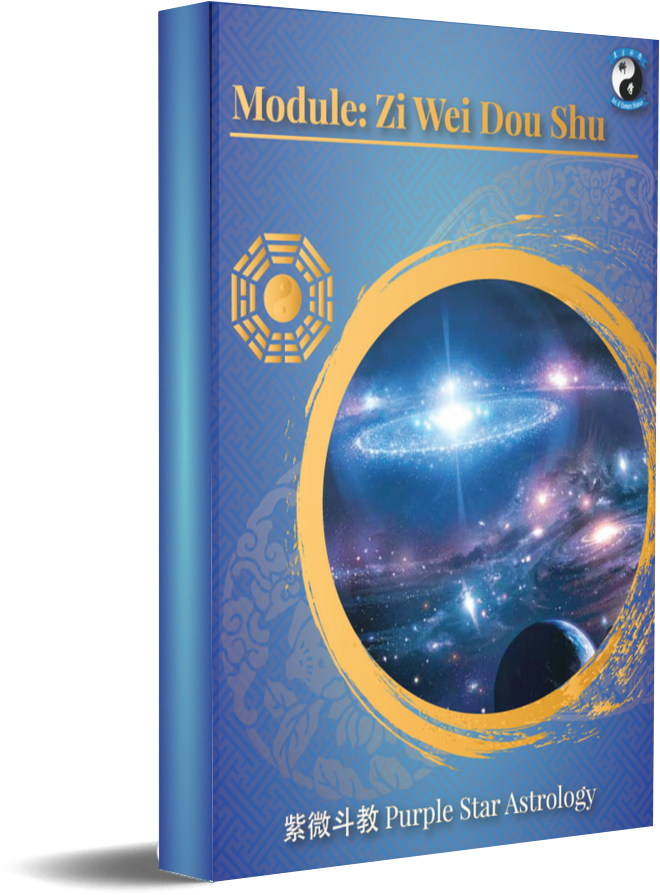 Purple Star Astrology / Zi Wei Dou Shu
Zi Wei Dou Shu or Purple Star Astrology is one of the most respected and easiest method to lay out a person's life and destiny, according to their Bazi (birth date and time). It's accuracy and ease of reading is the main reason why it is gaining popularity.

In this course you will be able to read and predict the 12 palaces of: Life, Parents, Karma, Property, Career, Friends, Travel, Health, Wealth, Children, Spouse and Siblings.

You will also be able to identify and predict potential life predicaments like divorce, cancer, legal issues, bankruptcy, etc. Various case studies of real life people and real events that happened to them will be included to allow for full understanding.

Furthermore, you will learn about the major stars and their interpretations: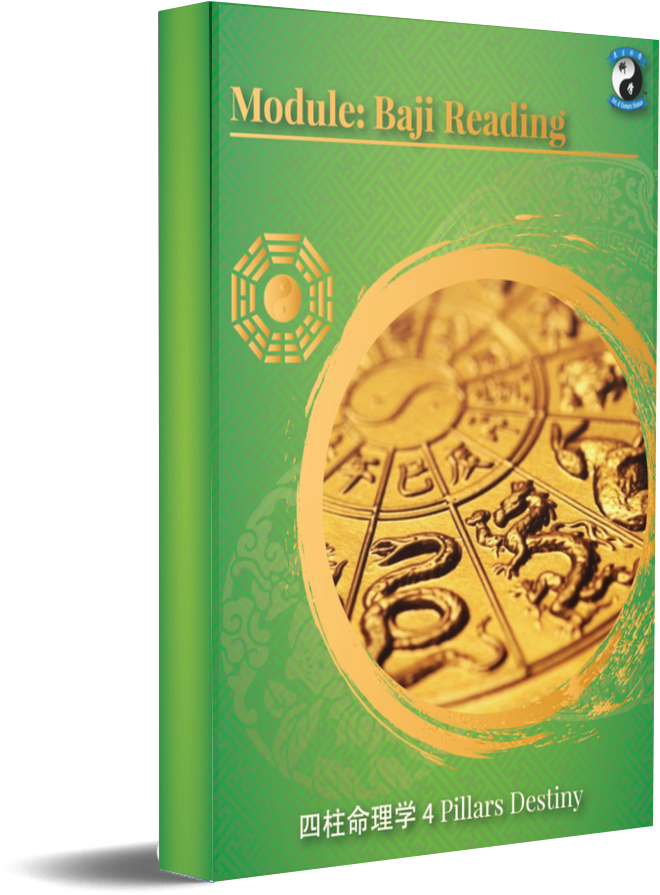 Bazi Reading
Bazi or the 4 Pillars are the four components used to create one's destiny or fate. It takes into consideration Yin & Yang and the 5 elements to interpret one's natal chart.

With the knowledge of Bazi, just by knowing a person's birth date (without the time pillar), you can determine the life cycle and be able to read and predict a person's life to up to 90% accuracy.

Essentials of Bazi include:
Face Reading
Face Reading is one of the ancient Chinese art that is used to determine the characteristics of a person. These characteristics such as honesty, intelligence, reliability and loyality, are some of the key attributes that people seek in building friendship, romance or business.

After this course you will be able to determine a person's character and personality easily by just observing key facial traits. Real life case studies will also be used during the course to ensure proper and accurate application of skills.

Key elements of the course are: