Our vision is to help people improve their lives, businesses, health and relationship through the correct practice of Feng Shui.
Qualified Feng Shui Masters
Our Feng Shui masters are well-trained and under guidance from Grandmaster Koh. They are the most qualified professionals to provide you true Feng Shui services.

Over 30 Years of Group Experience
With over 30 years of group experience, we assure you that you can trust us. By making simple changes to your home or office and it would release so much positive energy to all areas of your life.
Our Testimonials
We have received numerous testimonials from our clients on their improvement in health and wealth. These clients continue to let us review their life annually to ensure a smooth journey in the new year.
classical FENG SHUI MASTERS
We are experienced in practicing true classical Feng Shui
We bring each client a combination of deep Feng Shui knowledge and perspectives in handling the issues they faced, to offer our clients fresh perspectives and breakthrough insights using classical Feng Shui. At Art of Eastern Science Academy, we believe in presenting the truth and using true Feng Shui science to resolve issues and improve your current situation. If you have more questions about us, please feel free to call us directly today at +65 6299 5418 to schedule an initial consultation.
Grandmaster Koh
Founder of Art of Eastern Science Academy
Grandmaster Koh has been offering Feng Shui consultancy services for more than 20 years. A veteran and advocator in classical Feng Shui, who specializes in true Feng Shui science. His Feng Shui techniques are unique, effective but a rarity in today's Feng Shui industry which led to his life mission to setup an academy to impart true Feng Shui to new generations. Since the 1990s, he has helped numerous clients improved their lives in terms of health, wealth and personal relationships. In addition, he has been helping businesses & clients to double and sometimes even triple their annual earnings. Bringing them to rank amongst the top within their industry.
Master Zhong
Feng Shui Master
Master Zhong has been practicing Feng Shui under the guidance of Grandmaster Koh for more than 5 years. Previously from the construction industry, he experienced obstacles in life until he had his destiny blueprint decoded. Using his destiny blueprint, he acquired the knowledge of Feng Shui and is able to architect his future from then on. His calling to be a Feng Shui master came upon the betterment in his life with the help of Feng Shui. Since the day he graduated from Art of Eastern Science Academy, he has helped many troubled families resolve their problems and achieve a higher and better standard of living.
Master Wang
Feng Shui Master
Graduated with First Class Honours (Business) from Nanyang Technological University, Master Ke Jun is a millennial and a promising prospect in the world of Feng Shui. An intelligent individual who picks up Feng Shui right after graduation, his future is carefully redesigned with the help of Feng Shui. Personally mentored by Grandmaster Koh and Master Zhong since 2014, he is a living testimony that age does not matter when it comes to Feng Shui. Over the years, he had helped many to improve their lives and he has many more to contribute in the world of Feng Shui in the years to come.
I felt my career was stagnant and that things were not as smooth-sailing as it should be. After doing a Fengshui audit for my house's renovation plan, we implemented the proposed changes. Since then, it seems my life has significantly improved – I was headhunted and offered a substantial pay raise to hold a high-ranking position in a local Singapore company.
Melvin Ng
Holds a senior management position currently
I've always believed in the importance of Feng Shui. But I used to focus on the wrong things – things like ornaments or physical items. In 2016, I did a Feng Shui audit of my HDB home at Pinnacle@Duxton. I felt my life was pretty smooth-sailing. Not long after that, I was diagnosed as having a tumour in my thyroid. It was scary as the doctor thought it could be cancerous. I was told to proceed with surgery. After surgery, they tested the tumour – and it was found to be benign (non-cancerous). That was a huge relief for me. I believed when I did the Fengshui remedy of tilting my door and maintaining good energy in the house – it helped my situation tremendously.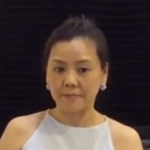 I started engaging Art of Eastern Science Academy since 2018 with annual reviews of my house. I was warned of a health disaster in 2020 by Grandmaster Koh. In August 2020, I was diagnosed with Stage 4A Nasopharyngeal cancer. I quickly informed Grandmaster Koh and he rushed down the very next day to review my house. It was my bed position that i didn't placed correctly that triggered my cancer. He rectify the issue and introduced new measures to my house. Thankfully, I managed to go through the cancer treatment smoothly and my finances are well-covered. I'm in remission now and starting to receive many opportunities towards my wealth building.